Typography is the New Metal Wall Art
Posted by UĞUR SARAÇ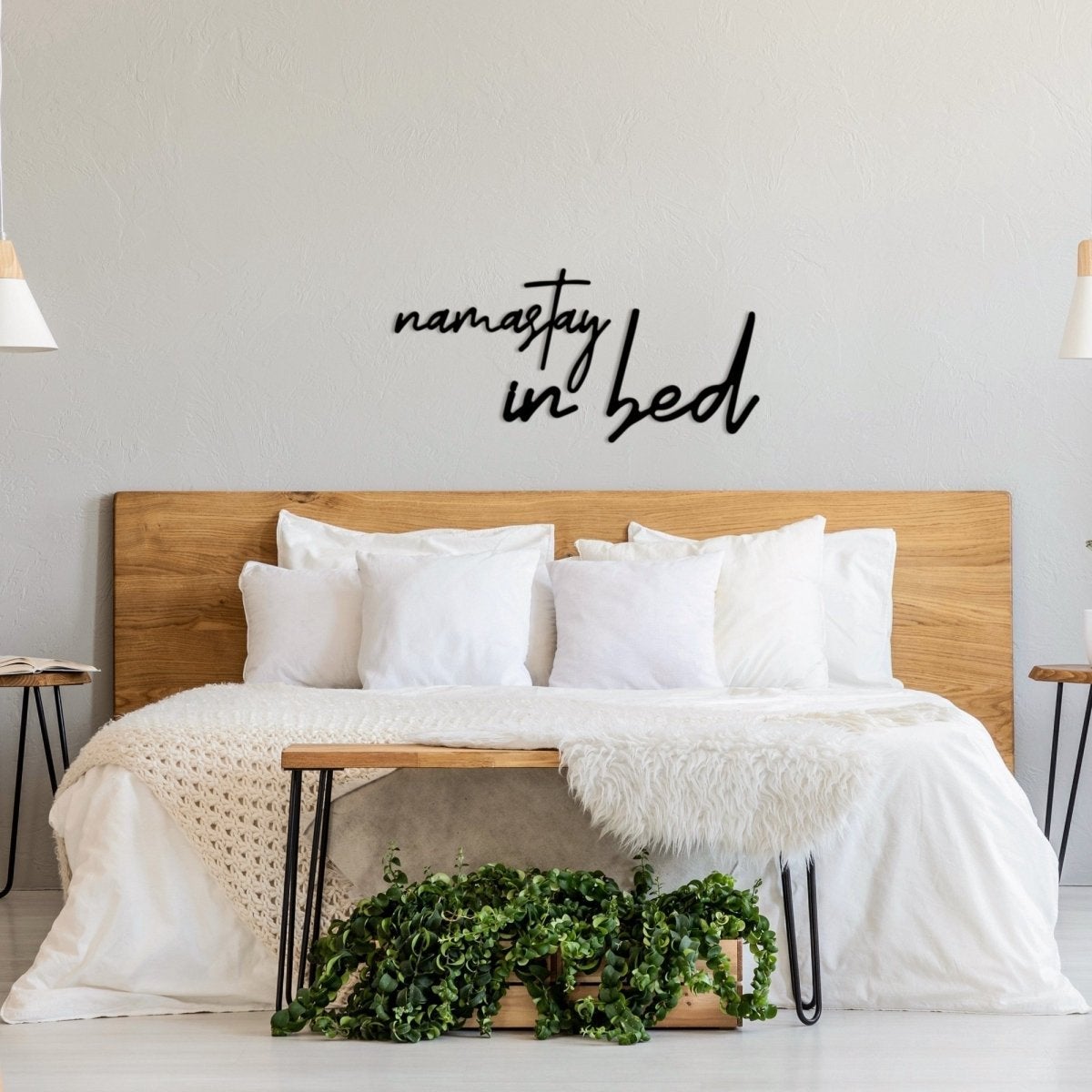 Do you have a blank space in your home that needs filling?
Why not turn it into something eye-catching with an accent wall full of typography, large wall art, or metal art pieces.
I know, I know. Are you probably thinking "typography and wall art? That seems like a strange combination." 
However, the two go very well together when you think about it. A large typographic piece can be just what your living room needs to spice up that bland white space on the wall.
What Is Typography Metal Wall Art?
Assembling letters, numbers, symbols, and alphabets artistically to create beautiful wall art and display it on the walls is the latest interior décor. This technique is known as typography and is widely used to decorate living areas and rooms.
Typographic metal wall art has become the new love of many people. It's not just for show; metal pieces serve a practical function and can add value to your home decor as well!
Here are a few typography metal wall art ideas to transform your living space into a daily dose of inspiration and love;
·      Motivational Typography
Any quote, saying, or dialogue from your favorite movie or novel that always makes you jump up the floor and roar, can be converted into a beautiful piece of wall art. Imagine seeing your favorite saying hanging on the wall and motivating you whenever you enter your room or living space; exciting.
·      Love Quotes
A beautiful home is a nest made with love, sentiments, and a lot of mixed emotions. Typography adds to the beauty of such a place by providing a chance to install personalized statements, love quotations, and beautiful sayings to the walls to give your place a cozy vibe.
·      Family Statements
Are there any family dialogues you all use? How about hanging that on your wall? Statements like "better together," "wish you were beer," "inhale-exhale," and a lot more witty typographies make eye-catching metal wall arts.
Typographic metal wall art can be used to add some interest and personality to a room and enhance the overall look and feel of the space.
If you are struggling to find such elegant pieces, check out www.northshire.co. They have amazing typographic metal wall art pieces. Multiple art pieces are available under one roof, and their quality is unmatchable.
Collection 2019
Sale 70% Off
Title for image