Metal Wall Art For Decorating Your Indoors and Outdoors
Posted by UĞUR SARAÇ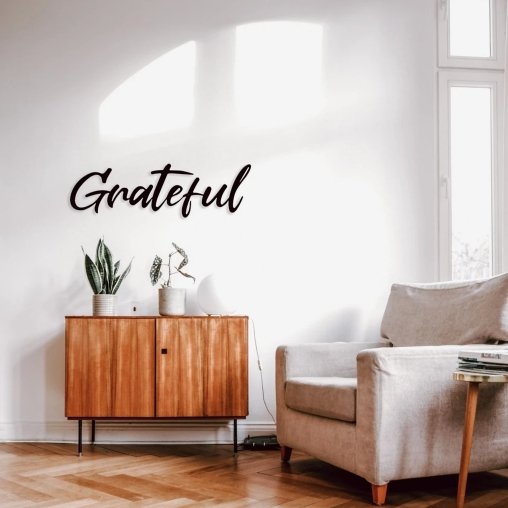 Customizing your own space is important for turning a house into a warm and welcoming home. There are plenty of options available for people to help them personalize and decorate their house according to their tastes. Paint colors, wallpapers, type of flooring, and decorative elements like art are great ways to bring life and personal touches to any room. Chief among decorations is metal wall art.
How Metal Wall Is Art Made?
Metal is the perfect material for creating lasting, durable, and highly customizable pieces. Each metal wall art requires hours of work to turn it into a piece suitable for display. Here is how the process goes down:
The Designing Phase
The desired design is first planned out and transferred into a two-dimensional and even three-dimensional model. This helps to perfect the design from every angle before the execution phase can get started. The digital proof provides a way to envision the design before getting the metalwork started.
The Execution Phase
Once the design is finalized, it can be used as a template to guide the metalwork. A hand-held torch is used to cut and shape the metal, and for more detailed designs, laser cutting is used. The process is extremely detailed, and care is taken to produce the most precise metal art.
The Finish
Once the metal is cut, bent, and shaped, the art receives a coat of polish and varnish to seal the deal. The varnish may be matte or glossy, depending upon which compliments the design best and individual preference.
How Metal Wall Art Can Help Transform Any Wall
Metal wall art has always been popular; however, demand for metal art pieces is truly at an all-time. This is because metal wall art has plenty of features that make it unique and convenient to oomph up any wall. These characteristics include:
Metal wall art is easy to install. The art itself comes with hanging tabs that allow nails to pass through and securely lock the metal wall art into place. Anyone can drill a nail into a wall, and taking it off is equally easy.

The decoration is lasting as metal is one of the most durable materials. It is a worthwhile investment.

There are tons of designs, styles, and themes to choose from. From metal wall art based on nature to calligraphy and quotes, it is possible to find a piece suitable for your taste regardless of preference. Northshire, for example, is a great place to find a huge variety of different options.

Not only are metal wall art pieces aesthetically pleasing, but they are also super easy to maintain and require occasional dusting to appear as good as new.
Buying Your Very Own Metal Wall Art
When buying a piece or two for your own house, remember to have a list of your preferences. What kind of design do you want, what should the size be, do you want the metal wall art to have a black polish or a gold or silver one, what kind of varnish do you want? These are all critical questions. You can peruse through various websites and get an idea of the kind of metal art are available and the price range for each. One excellent website is Northshire that has hundreds of different options and offers the best rates. Make your decision based on what suits you and what you like.
Collection 2019
Sale 70% Off
Title for image