The Art That Not Going to Die Anytime Soon
Posted by UĞUR SARAÇ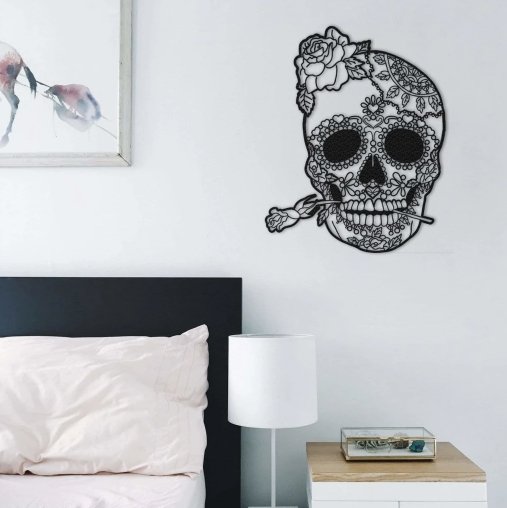 A home is a place you can call your very own heaven on earth. It deserves to be decorated in a way that reflects your personality, characteristics, likes, and dislikes. In the fast-moving world, people often forget to enjoy their surroundings. To make you remember who you are and where you belong, metal wall art is a great option.
Many people are using these metal wall arts to make their personal space a reflection of their mind palace. It is gaining popularity day by day due to its versatility and overall outlook. Additionally, metal wall art can fit in any place you want while enhancing the overall beauty of the place.
Types Of Walls Art
There are various designs, styles, and categories of metal wall art where the top three are:
Large wall art
Outdoor wall art
Typography wall art
·      Large Wall Art for Better Outlook
Bigger spaces are often costly to decorate because they require bigger furniture and expensive artwork to jazz up the space. Large wall art can be a good consideration if you're looking for something different from usual pots and furniture to restructure your place.
Additionally, you can create a large wall art by combining various small wall arts. In this way, you can show some creativity that lies in your personality.
·      Outdoor Wall Art to Make Your Garden Truly a Part of Your Home
People often forget to make their garden and outdoor space look as lavish as their interior. They don't have many options to create a unique and outstanding garden or backyard, hence decorating their garden in the most traditional ways.
We got good news for such people…
As mentioned earlier, wall art know-how to jam along with any environment, even in an outdoor setup. You can find some great aesthetically appealing outdoor wall art at Northshire to create an outdoor setup as never before.
There are lots of designs and styles of wall art available which you can choose from.
Typography Wall Art for Better Motivation
Finding the right technique to motivate yourself to fight for your dreams is an art. It is said that, if people can manage to start and end their day on a good note, they can observe some great changes in their life.
Keeping the idea in mind, Northshire offers a great range of typography wall art. The best place to have one is in your bedroom because it is where you typically start and end your day. If you're a person who likes spending some me-time with yourself in a quiet place like your library or study, don't forget to hang your favorite typography there.
Looking at these wall arts can help your brain create some outstanding ideas subconsciously.
Northshire got a piece of art for everyone; be it large wall art, outdoor metal wall art, or typography wall art, you can find an amazing range of wall art hard to find elsewhere. Wait no more and visit our website to discover what suits you better.
Collection 2019
Sale 70% Off
Title for image