Metal Wall Art – An Aesthetic Pick
Posted by UĞUR SARAÇ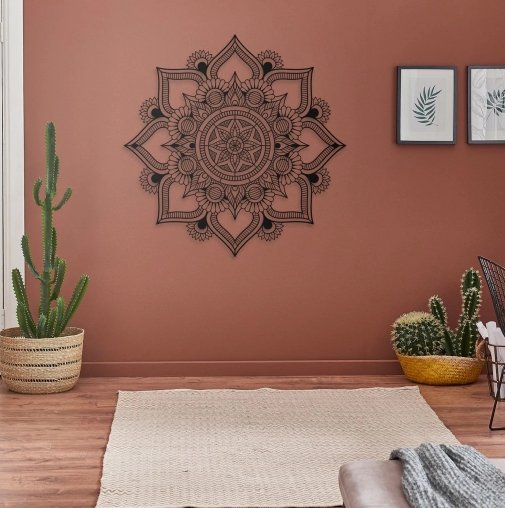 Metal wall art is a decorative piece crafted from different materials, including bronze, gold, tin, lead, silver, and iron. You might think that metal is only used for boring iron projects, but you will be surprised to know that metal can be used for aesthetic purposes. If you are searching for unique items for decorating and setting up your space, we suggest you think of metal wall art. Other than taking up the space, metal wall art will increase value, and you might even come across people asking you where you got the metal wall art from.
Metal Wall Art Variations
Before you invest in any wall art, you should learn about the different categories to help you make a better decision. What kind of décor do you prefer for yourself? Would you be interested in large wall art for the outer wall of your house, or do you want a typography wall art for your study room? Also, these days many people put up outdoor wall art right outside their front door as they like to welcome their guests that way.
What Are The Benefits Of Metal Wall Art?
When you invest in metal art, you will be able to add unique accents to your home décor, and it will make your room appear as it was fully furnished. Even if you have small kids at home, you won't have to worry about having any outdoor wall art or typography wall art around. As metal art is durable, it won't break or shatter into pieces even if it falls by mistake. Moreover, hanging large wall art in your house provides an immediate change in the color palette and helps you enhance your interior.
Metal Wall Art for the Kitchen
Have you recently renovated your kitchen and want some tips on spicing up your space? Whether you choose typography wall art, large wall art, or outdoor wall art, all of these will look amazing in your kitchen.
If you have space near your kitchen stove, then you can hang a typography wall art that says "homemade." This wall art will not only cover up the space, but it will look aesthetic when you are cooking food for your loved ones.
If you call friends and family over frequently, you could add a "welcome" wall art outside your kitchen door. It will create positive and happy feelings, and even if someone is feeling shy, they will feel comfortable visiting you.
Who doesn't like to have a fulfilling diet which includes all different kinds of foods? Add a "Bon Appetit" wall art near your dining table and see how everyone digs into the yummy food.
Do you want more variety and designs of metal wall art? Do you have some metal wall art ideas in mind and want to bring them to life? At Northshire, we have multiple wall art designs that you will fall in love with.
Collection 2019
Sale 70% Off
Title for image