Important Tips for Purchasing Metal Wall Art Online
Posted by VOLKAN BAŞAR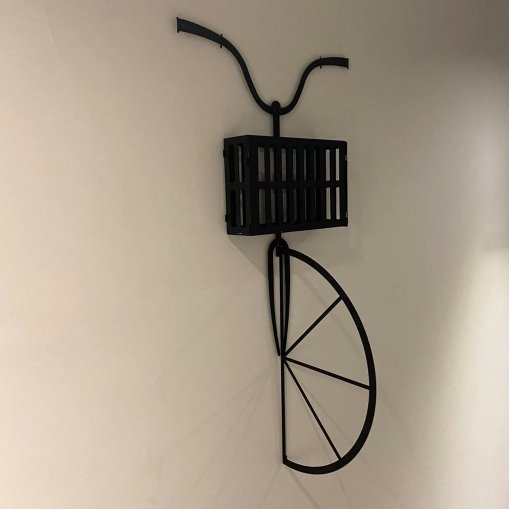 Metal wall art is the modern-day décor that everyone has been raving about. It has long surpassed traditional large wall art and traditional typography wall art, and one piece of this is enough to make your space profusely stylish.
Since indoor and outdoor metal wall art in metal has become quite popular these days, you can find it in almost any relevant shop and on several websites online. The latter option is readily being adopted on account of the ease it offers. So, here are some tips to remember when acquiring metal wall art online.
Pick Out a Bold Piece
What is the fun of acquiring regular pieces of large metal wall art for your space? What you need is something that is not found in almost every home and office. Therefore, do not be afraid to pick out bold compositions of indoor and outdoor wall art in metal for decorative purposes.
Be sure to explore the trendy oddities, such as sculptures in metal or framed metal typography wall art that can easily go with many different spaces.
Trust Your Gut
No one can be a better judge than you when it comes to decorating your home or office. While personalizing your space with metal wall art, trust what your intuition is telling you to do. Do not be afraid to add a zing to the vibes of the area that you are looking to spruce up.
Do Not Forget About the Size of the Room
Seeing large wall art in the metal may have your mouth watering and your wallet yearning, but try and remember the size of your room at such a point. While metal wall art structures in large sizes maybe a treat for the eyes, they may seem out of place if the size of your room is small. Even though the wall will come to life, your space may start to feel stuffy and cramped.
Therefore, it is advised that you purchase a piece of metal typography wall art or any other kind of art in metal, which does not make you feel suffocated in your space.
Match Up with the Current Décor of Your Space
Before you pick out any indoor or outdoor metal wall art and have it shipped to your doorstep, ask yourself whether it goes with the theme of your space or not. Choosing metal wall art that goes perfectly with your space will ensure that it does not look out of place. Moreover, it will gel well with its surroundings and bring out the existing theme even more.
If you are searching for a range of exquisite metal wall art pieces online, then visiting the Northshire website is the best thing that you can do. You will be taken aback by the beautiful metal wall art creations that the business houses and be tempted to purchase for your space right away.
Collection 2019
Sale 70% Off
Title for image