Why Should You Buy Metal Wall Art for Your Home Today?
Posted by UĞUR SARAÇ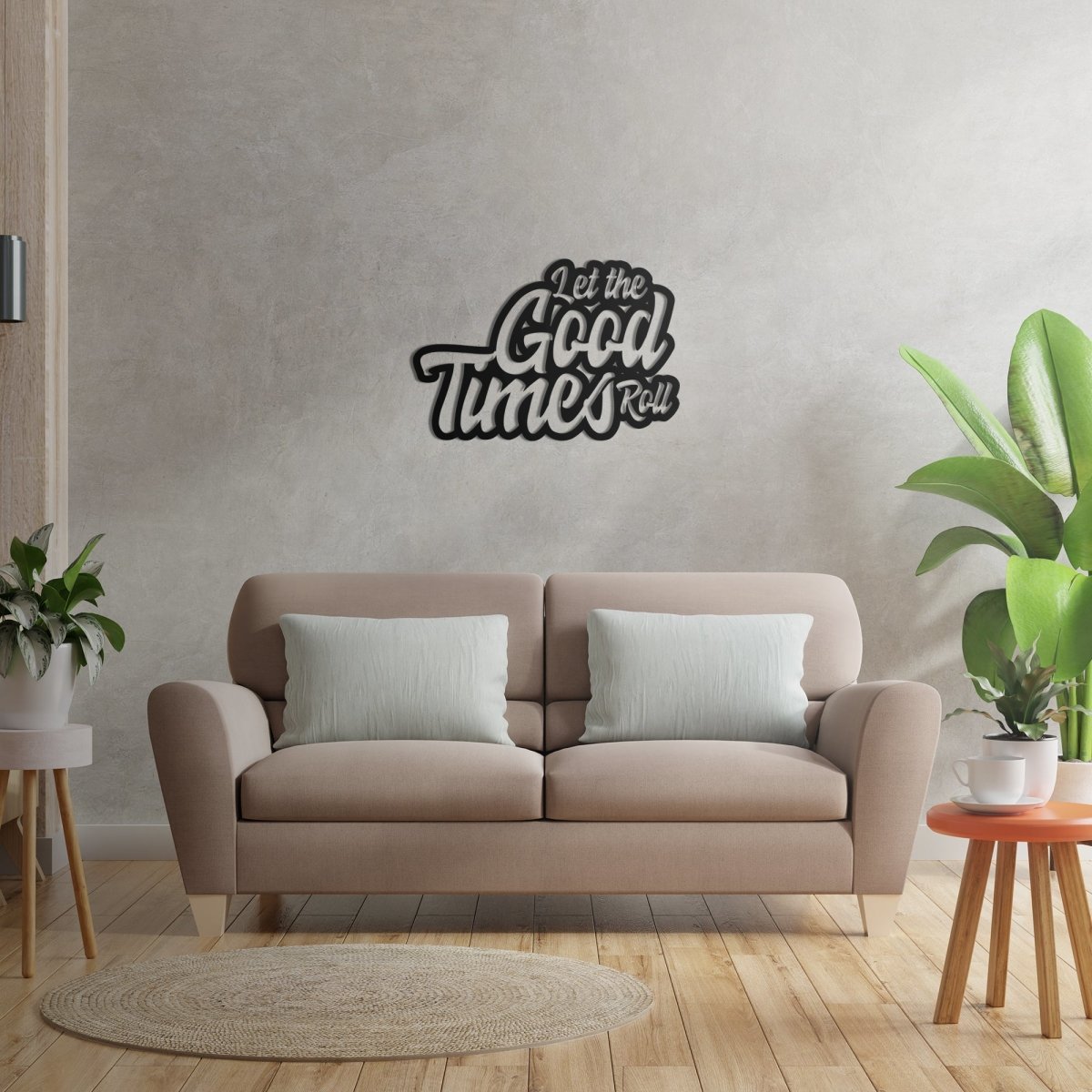 Home is where the art is!  The art that aesthetically gives your house a beautiful final touch. If you want to buy a piece of art that resonates with you and gives life to your boring walls, metal art is your savior. Metal wall art is artistic and can be used as typography wall art, outdoor wall art, large wall art, etc. Take a look at why you should buy metal art for your home today!
Metal Wall Art Makes for Great interior Décor
1.   
Eye Catching Interior
A plain large wall is nothing ordinary, but a large wall art attracts admirers. Just a touch of metal art will beautifully transform the look of your home. A large wall art decorated with metal art pieces is awe-inspiring, thanks to their vibrant colors and finishes, as well as the sharpness that only metal can bring. 
2.   
Compatible With All Room Decors
Metal wall art décor is a one-of-a-kind item since it can be used with any design style of your rooms. There is something about metal art that makes it fit any theme. There are many ways in which metal wall art can be used, from a sleek, modern aesthetic to a more rustic, mellow vibe. The metal wall art will fit perfectly in your chic style lounge as well as your royal bedroom look.
3.   
Works Best for Outdoor Wall Art
Besides making your indoor art, metal wall art is the best for outdoor wall art. Metal wall décor has the obvious advantage of being long-lasting. There is minimal risk of damage to metal signs because they are robust, sturdy, and easily movable. The durability of Northshire metal wall art is nothing short of amazing and is longer than all of its alternatives.
1.     Letters, Shapes And, So Much More.
Whether you want wall art in the form of round crisscrossed circles or elegant typography wall art, metal wall art does it all! You can choose to decorate your room with circles, hexagons, a beautiful pattern, or any graphics you want. Typography wall art is in fashion and, when it comes to lettering made will metal, nothing beats its great contrast and intrinsic sharpness, which makes any lettering appears more striking. If you want shapes, letters, or any other decor, metal art is all about the sharp colors and dramatic contrasts you cannot find anywhere else.
Collection 2019
Sale 70% Off
Title for image