Wall Decor Ideas to Refresh your Home
Posted by VOLKAN BASAR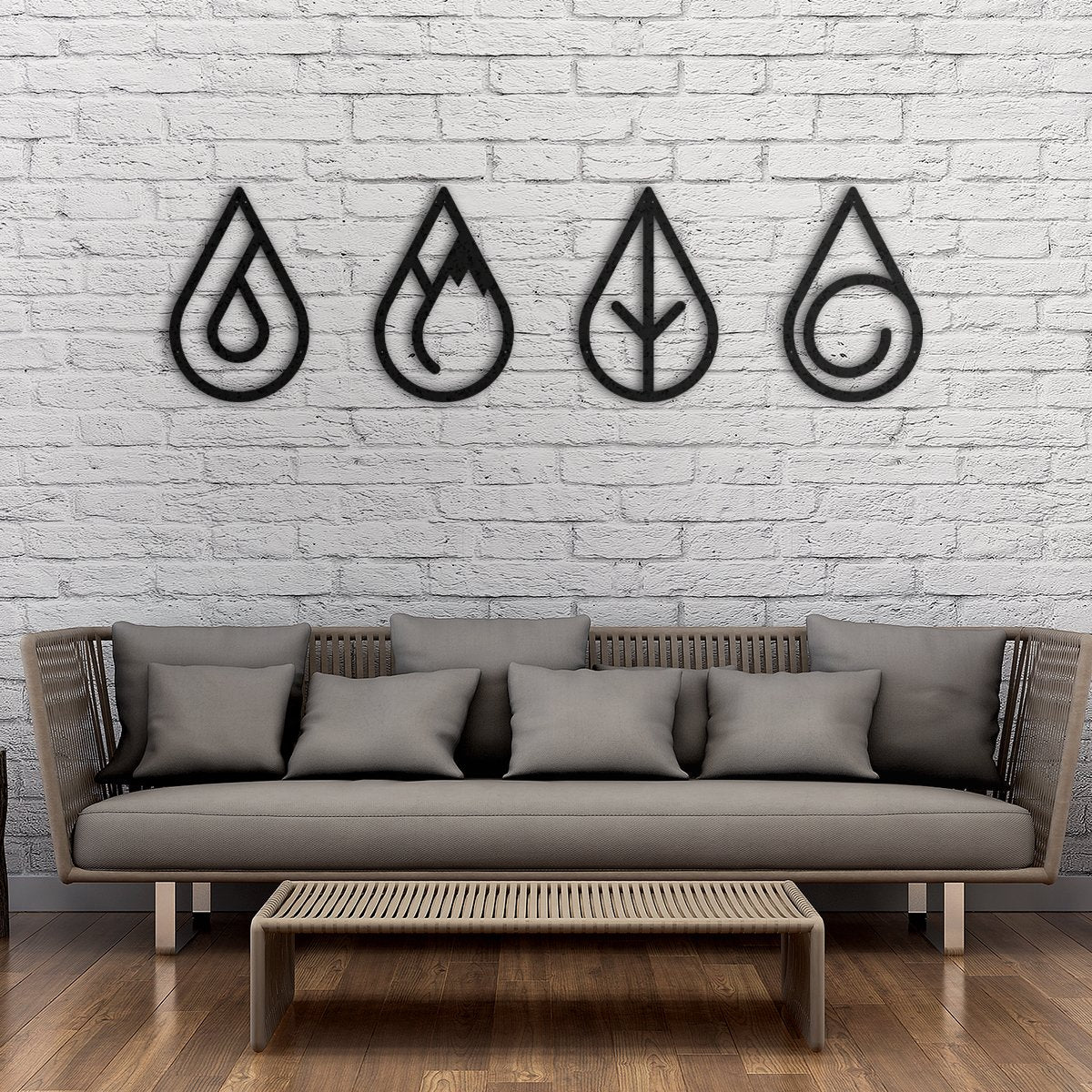 Confused about how to give your home a finishing touch? Bothered by a continuous influx of conflicting ideas? 
We get it. 
There are just so many possibilities, so many options to choose from. 
This article is an attempt to clear that confusion. Be it Metal wall art, wallpapers, mirrors, plates, or even canvas, we're going to explore each one of them, so you can pick your favorite! 
Install Mirrors
The beauty of the mirror lies in illusion. Placed properly, it creates that illusion of space and depth. 
Mirrors come in all shapes and sizes. The glass itself has many variations, from smoky to antique, and each imparts a unique look to the space. So, it's best to be clear about the kind of mood you want to set for the room. 
Create Gallery Wall
A gallery wall can be created from a number of things ranging from a collection of your favorite artwork to an album of family photos. 
No matter what the constituents are, a gallery wall is one of the best ways to decorate a wall. 
Use Wallpapers
Colors have that intrinsic ability to lift our moods. 
So, colorful wallpapers cannot only refresh your walls, but they also have the potential to put you in high spirits. 
Use Metal Wall Art
Metal wall art has a distinct aesthetic appeal associated with them. And the best part? It's versatility.
Let's see how its various types like large wall art, outdoor wall art, and typography wall art can be used at different corners of your home. 
Metal Wall Art for Bedroom
The bedroom makes the perfect place for typography wall art. 
Imagine you are off to bed after a tough day at work. And there's an inscription on the wall staring back at you "tomorrow is a new day." That's how typography wall art can transform your bedroom into a source of motivation. 
Metal Wall Art for Kitchen 
Now, a kitchen offers no room for large wall art. But you can still be creative about it. 
You can opt for a typography wall art saying "Homemade" or something like that. Even the "four elements art" would also look great because you're essentially toying with those elements in your kitchen. 
Metal Wall Art for Living Room 
Your living room is one place where you can try out large wall art. You can use it to showcase your passion. 
For example, if you're a geography lover, a metal map of the world hanged in the living room is proof of that. 
Metal Wall Art for Outdoor Purposes
First impressions are everything, right? 
The outdoor wall art will enhance the exterior look of your house. Just remember that to get the most out of it, you'll have to make your outdoor wall art the focal point. 
Conclusion
The ideas mentioned in the article are just to give you an overview. 
You're always welcome to visit our website and browse through our extensive collection of metal wall art. 
Collection 2019
Sale 70% Off
Title for image