The do's and don'ts of decorating metal wall art
Posted by VOLKAN BASAR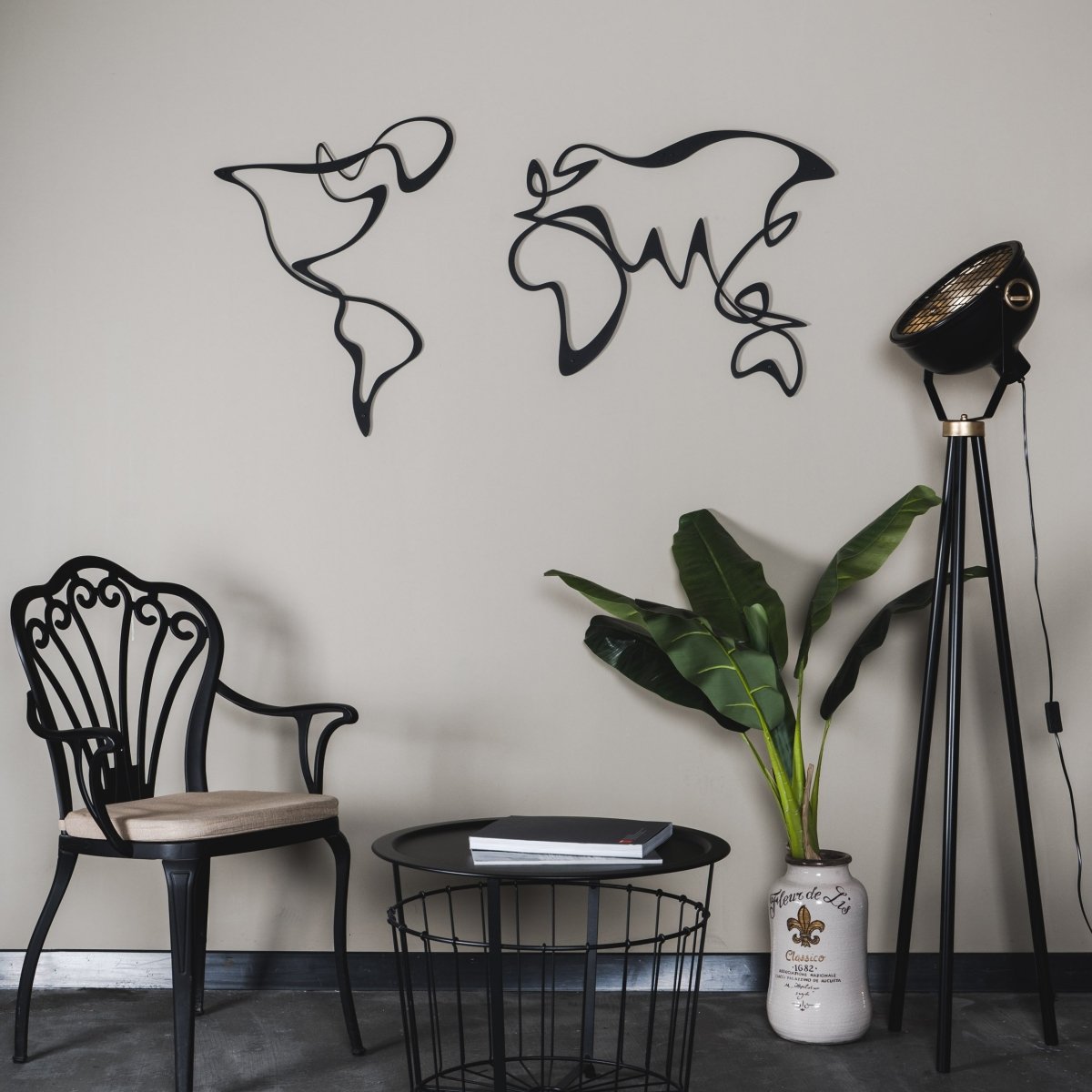 If you're as interested in wall art as we are, you might've already heard about metal wall art. It has taken the art world by storm because of how many cool things can be made with it. Whether big or small, words or animals, everything can be found in the form of metal wall art. However, that doesn't mean that you put up everything you see. This is why we have outlined a few tips down below, so you know what to do and what not to do when hanging up your art.
Do: Decorate most of your walls
Going into the house of any interior designer leaves most of us shocked at how gorgeous their home looks. The secret to it is this. Decorating a ton of your walls adds color and texture to the space and accentuates the beauty of the pieces alongside each other. When many walls are left completely bare with no metal wall art piece, the room can look smaller or a lot bigger. That's not the effect you want to go for when you purchase our typography wall art. Therefore, you should always make sure to create a visual pathway for anyone that enters your house by decorating your walls.
Don't: Decorate every single wall
Although we've asked you to decorate most walls with our large wall art and outdoor wall art, that does not mean that you clutter up your space with metal wall art on each wall. It's good to remind yourself that negative space can help the pieces look even better at times. This is why you should always begin small and work your way up. Start by putting up pieces where there is a desperate need for one and then add more pieces according to it.
Do: Have some variety
Having variety is a crucial part of putting up metal wall art. You might think that we're just saying this because we sell metal wall art, but that certainly isn't true. As professionals, we'd recommend you not to use one type of piece excessively and space them out properly so that you create the best visual effect possible. When you repeatedly use the same kind of decoration, the overall look gets affected, and the room starts to feel suffocating. So, if you're thinking of buying metal wall art from us at Northshire, try to buy all three of these: large wall art, outdoor wall art, and typography wall art.
Don't: Create a sense of confusion
Yes, variety is significant, but that doesn't mean that you create a sense of confusion by not sticking to one theme. Indeed, you shouldn't just buy large wall art to decorate an entire room or just one type of outdoor wall art for the exterior. However, it would help if you kept in mind that it would be equally as weird to have pieces that don't flow with each other. This is why you should always plan your decorations first and think about what kind of aesthetic you're going for so as not to create confusion.
Collection 2019
Sale 70% Off
Title for image