Metal Wall Art Décor Ideas for a Fresh Look
Posted by UĞUR SARAÇ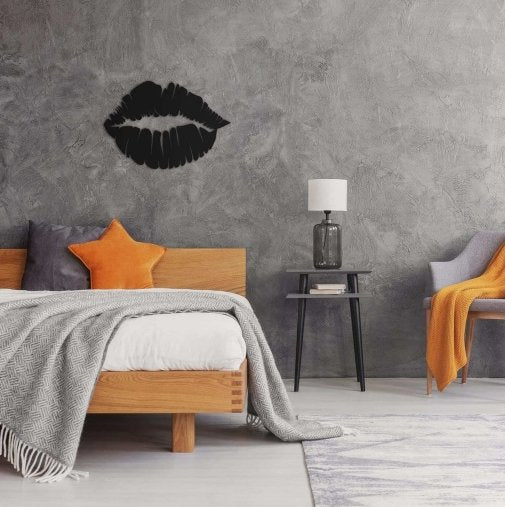 Are you looking for fresh new large metal wall art designs to give your space a different look? Then metal wall art is just the thing you need. You can adorn your empty walls with numerous possibilities, and a few additions of indoor and outdoor wall art in a metal can make your house feel like a home.
Pick Out Large Wall Art
A large indoor and outdoor wall art attracts the attention of all those in the vicinity and sets the tone in a relatively small space. You can try a black-and-white painting in a minimalist space or brighten it up with colors in an abstract piece of typography wall art. Northshire has a broad collection of interesting metal wall art pieces that perfectly match your tastes and vision.
Curate a Gallery Wall with Metal Wall Art
A gallery wall is popular for it adds color and personality to all kinds of areas. It would help to display a collection of typography wall art or abstract designs in metal, and you are good to go. Be sure to choose cohesive or simple frames or mix and match for a bold look. Moreover, if you want to add large wall art pieces, you can even extend the gallery art to the ceiling!
Incorporate an Accent Wall with Metal Wall Art
Of course, you can use traditional wall hangings and sculptures to decorate your walls but, putting up metal wall art will allow you to put in the finishing touches to your space.
However, pairing your walls with accents and indoor and outdoor wall art in metal will bring out your walls. Use bold and bright paint colors first to create your very own accent wall. Then you can pick out the piece of art that goes perfectly with the theme, and voila! Your space has a fresh new look.
Create Constellations Out of Metal Wall Art
You can easily design a universe of your right above your headboard. All you need to do is ensure that the colors of your walls are akin to those of a galaxy. Next, buy metal structures or wall art to give a perfect look out of this world!
If you are ready to turn those bare and stark walls into stylish ones with gorgeous typography metal wall art and others in metal, then be sure to visit Northshire's website for their unique collection. It does not matter what your style is. The business has pieces that can bring out your taste and personality, as well as amp up your walls.
Whether you are an art collector or just looking to spruce up your space with a timeless piece of large wall art, this is the place to go. Their range of metal wall art will have viewers gaping in awe at all the décor that lines your home.
Collection 2019
Sale 70% Off
Title for image