Metal Wall Art as Wall Décor
Posted by VOLKAN BASAR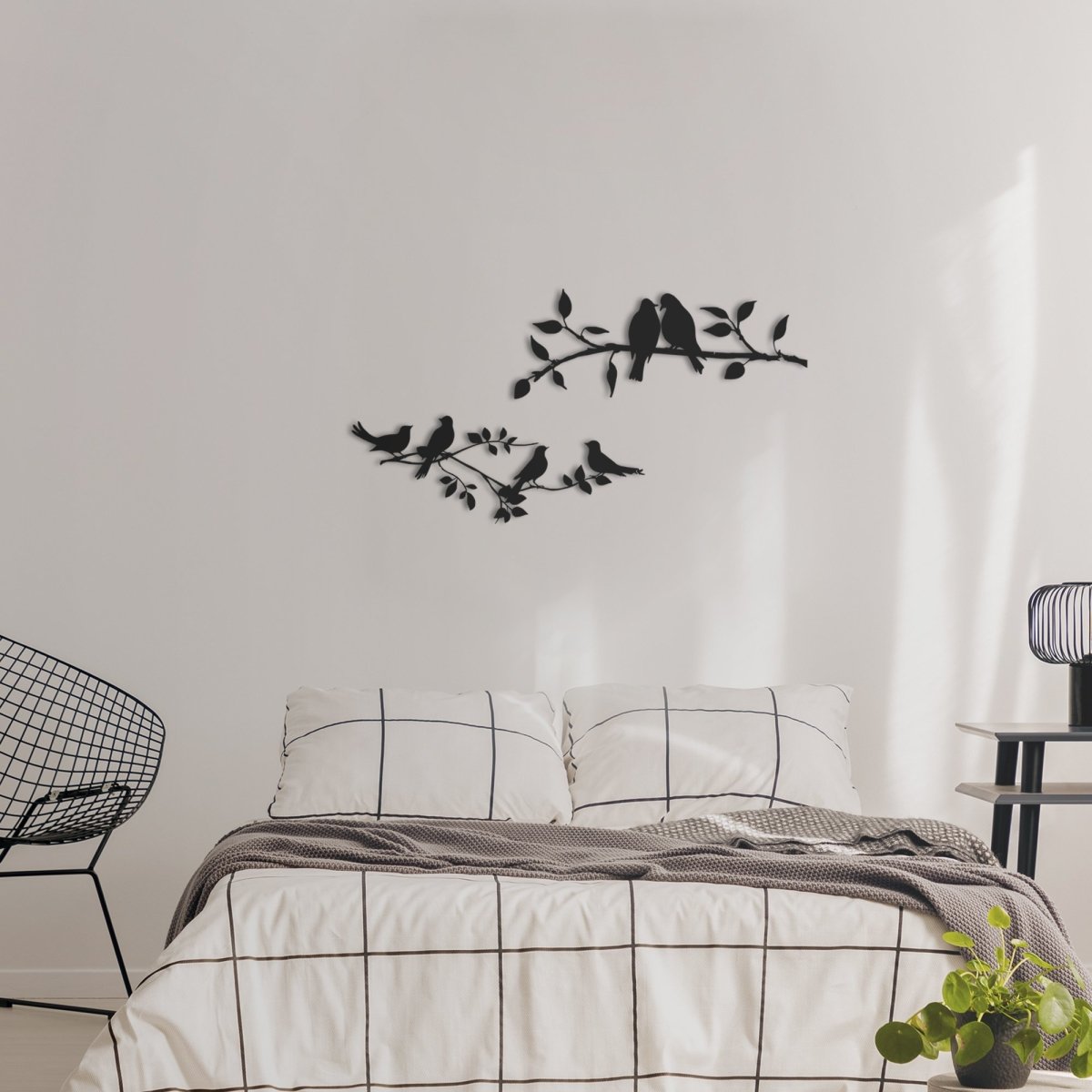 There are plenty of ways to liven up walls and make them appear less boring, ways that do not involve a paint job. Painting the walls can be a costly endeavor, not to mention that it requires a lot of clean-up afterward. Decorative wall art, on the other hand, is extremely easy to install and requires little maintenance. Nowadays, you can get a whole range of wall art pieces, from paintings to 3D wall hangings. But the most popular and unique type of wall decorations is metal wall art which comes in every type of design and color scheme to match any interior.
Types of metal wall art available
There are plenty of metal wall art designs to choose from. Whatever the theme of your room may be, there is a metal wall art option that will be perfect for your needs.
Metal wall art is extremely versatile and is particularly popular for typographical art. Metal wall art is also very durable and weather-resistant, making it the perfect way to decorate the outdoors as well as the indoors.
When you go for wall art shopping, there are plenty of categories available from which you can choose from. Northshire, for instance, has plenty of metal wall art categories from which you can choose the style and design of the art that suits your space. Here are just some of the types of metal wall art you can get:
Nature lovers:
Metal wall art representing nature is the best way of bringing the outdoors indoors. Floral motifs, leaves, and other nature-related patterns look beautiful inside any space. Common living spaces, like the kitchen or the living room, are great places to install nature-related metal wall art.
Symbols:
Many symbols represent something meaningful for individuals. Be it the yin-yang sign or the peace sign; symbols deliver a special meaning that not only make for excellent home décor but also are a way for the homeowner to express their beliefs.
Typography:
Be it a single word or a short quote; typography is less subtle than symbols. It delivers a message more clearly and decisively. Typographical metal wall art can range from a single word, like 'welcome' or 'smile' to well-known sayings, like 'Eat. Love. Pray'.
Pop culture:
If you are looking for a more contemporary piece, then pop culture references are the way to go. Many metal wall art options are available that are inspired by pop culture and look modern and chic.
Customized metal wall art:
Perhaps the best feature of metal wall art is the fact that it is so customizable. You can select the color of the metal to the finish of the final wall art; everything, not just the design, can be altered to fit your aesthetics. Metal wall art is not just sleek and minimalistic; it can be made according to anyone's taste to fit any theme. It is the best way to quickly make bland walls come to life and create a focal point in the room.
Collection 2019
Sale 70% Off
Title for image