Metal Wall Art, a Win for Unique Décor Lovers
Posted by UĞUR SARAÇ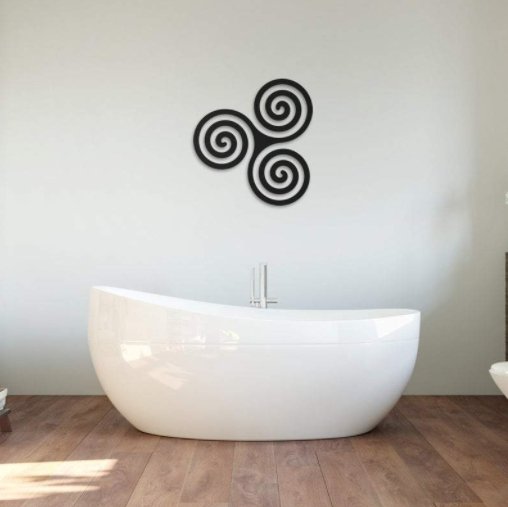 Building a house from scratch needs a lot of labor. However, the job isn't done until there are furnishings in the home and the plumbing's all set to go. Missing color pieces of décor might have seemed empty to an observer. To achieve so, you need to choose delicate metal wall art décor elements that will show your style and match it with the rest of the area. The only difficulty is that it could be as simple as it appears. The goal is to pick minimum décor items to prevent the headache of dealing with color conflicts or congestion.
Metal Wall Art ids all the hype these days. With a  wide variety of options, people can now decorate their house in a way that aligns with their aesthetic needs and requirements.
Metal Wall Art Decor
Northshire Co. arrives delivering wonderful news for all its consumers with lovely and stylish metal wall art. Available in a large variety, metal wall art is the ideal method to shout out your views via your décor. Another reason why they are a wonderful match for any house out there is because they are built with a simple approach. Irrespective of that, if you have a painted white wall or one with paint, trees surrounding, or no vegetation, they are perfect for all areas.
Variety of Options
The greatest thing for us about artwork is the large variety in which they are offered. You can get typography wall art and outdoor wall art, etc. There are gorgeous penned wordings for your living area, workstation, bedrooms, and even your bathroom and can be used as outdoor wall art as well. The typography wall art is a hit among the masses because of how minimal it is. You'll be inspired to get things done when witty one-sentence reminders bombard you. Everyone who visits your home will be drawn in by the beauty of your interior design. This wall art is the finest approach to communicate your idea to yourself and add personality to your space.
Design and Material
High-quality materials are used to construct each metal wall art, be it outdoor metal art or typography metal art. Because of its sturdy construction, the black-coated metal wall art will last you for many years. You don't even have to bother about corrosion, etc., with these metal wall art products. As long as you brush it a few times a year, you'll have no problem maintaining it. If you're shopping for someone who just relocated, these one-of-a-kind items will make an excellent present for them.
Get your preferred
Metal wall art
at a low price from Northshire Co. immediately now and relax while it is brought to you in no wait. From Saraswati logos to the signs of four elements, the map of life, and phoenix patterns, you can get it all here. Give your house a unique aesthetic with these designs.
Collection 2019
Sale 70% Off
Title for image