Hopping onto the Metal Wall Art Trend
Posted by VOLKAN BAŞAR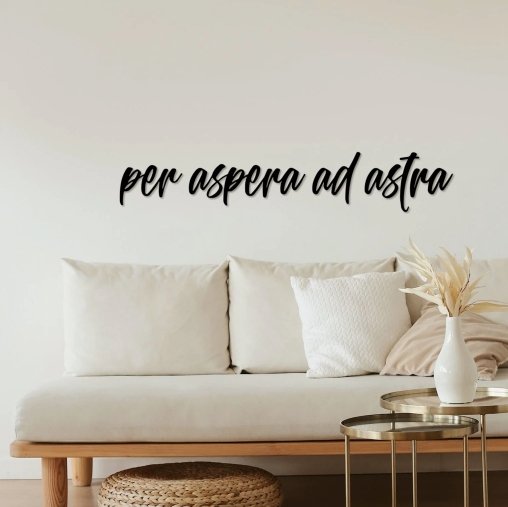 Made from the ores of the earth, Metal Wall Art is commonly available worldwide, and many people use it for decorative purposes. Are you looking for wall art for your newly-setup bedroom or living room? Are you not interested in traditional decoration pieces such as flower vases and want to try something new? Known as a modern decoration item, metal, and outdoor wall art is trending these days among everyone, and you will spot some wall art no matter where you go.
What Is The Purpose Of Metal Wall Art?
Whether you opt for large wall art, outdoor wall art, or typography wall art, wall art is an amazing and artistic piece that you can add to your home. Wall art is that decoration piece that adds a finishing element to a space and helps you put together a space and complete it.
Also known as the new décor, metal art has successfully taken over traditional wall paintings and regular hangings. They take the décor of your room to the next level and help you feel good about the space you have created. Moreover, when you have metal wall art around, your space will be more functional and unique.
Types of Metal Wall Art at Northshire
Have you decided to invest in different kinds of metal wall art and would like to learn more about it? Did you know that metal wall art comes in different shapes and sizes, which means you will get a variety to choose from?
At Northshire, we currently have different varieties of wall art, including large wall art, outdoor wall art, and typography wall art. Moreover, the different categories also include wall art for nature lovers and motivational quotes and symbols from pop culture.
Metal Wall Art for Living Room
Are you putting together your newly renovated living room and can't wait to bring your ideas to reality? Have you always wanted a space where you could spend some me time and relax? For setting up your living room, you could get wall art that says "gather together" as it will be the ideal décor for when your friends and family come over.
Similarly, if you want your space to look positive and inviting for everyone, then a black typography wall art that says "good vibes only" will be a great pick. Other than this, you can also add in unique large wall art such as ethnic symbols. Popular ethnic symbols from different religions include the Lakshmi symbol from Hinduism, which means wealth, goodness, and prosperity. Even if you don't follow the religion, the sign itself is full of positivity, so why shouldn't you place it on your living room wall?
Do you like the metal art options and ideas we have mentioned above? Would you like to do something similar for your living room space? For more ideas, inspiration, and unique wall art, you can visit our website now at.
Collection 2019
Sale 70% Off
Title for image