Benefits of Metal Wall Art that You Were Unaware Of
Posted by UĞUR SARAÇ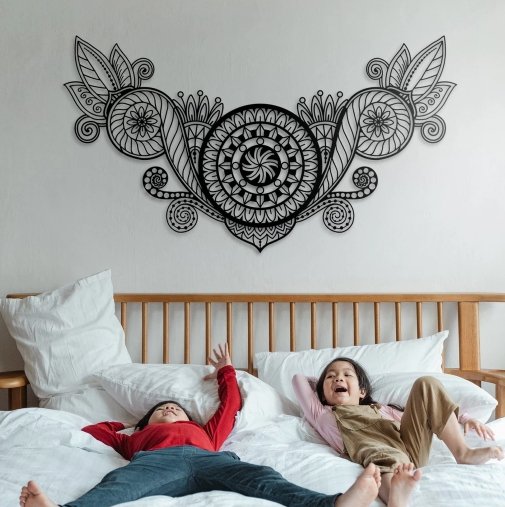 Undoubtedly, the highlight of decorative materials in the 21st century is metal. Along with its regular industrial use, it has turned into a popular and go-to modern design element. Therefore, most of the large wall art or typography wall art you see today in a wide array of space is metal.
The popularity of metal is not just its visual appeal as indoor and outdoor wall art, but rather the various organic and artistic benefits it provides. Here are some of the rewards that you can reap by decorating your space with metal wall art.
Increased Positivity
Indoor and outdoor wall art come in handy when trying to give one last touch to the space you recently painted or livened up. It is an interesting and artistic addition to walls and brings about a sense of modernity.
Metal wall art, in particular, presents its unique characteristic features where decorative spaces are concerned. The dark, cold, and number of concrete on your walls will become soft and classy with a simple sculpture painting made of metal.
Limitless Design Concepts
There is no doubt that metal is a flexible option when it is time to decorate. You can freely use it in some indoor and outdoor wall art designs, as well as abstract and contemporary designs, futuristic and high-tech designs, and industrial designs. This eliminates your worry of whether or not your furnishing style aligns with large wall art or typography wall art in metal or not.
In addition, numerous concepts and colors in metal wall art can go with a wide array of furnishing styles and themes.
Adaptability and Durability
Unlike numerous other materials out there, metal has stayed durable and new for decades. Yes, that is right; you will not have to replace your typography wall art for decades if it is made of metal. However, when decorating outdoors with metal, remember to cover it with a water-proof layer coat to prevent rust.
Customizable
Once you start browsing a collection, such as one at Northshire, you will see that most metal wall art comes in the form of 3D. This allows you to add some personal touches to it of your own. But remember to not use any heavy items for your wall art. Instead, feel free to add some small notes or colorful ribbons as it appeals to you. Moreover, if you have bought a large wall art that depicts a metal world map, you could stick in some magnetic pins to indicate all of your favorite locations. The options are endless!
With these benefits that metal wall art provides, your chosen space is more than likely to come to life and build its character. The pieces available at Northshire are timeless and visually appealing, guaranteed to garner oohs and ahs from all those who lay their eyes on it.
Collection 2019
Sale 70% Off
Title for image