Metal Wall Art – A Versatile and Symbolic Décor Design
Posted by VOLKAN BAŞAR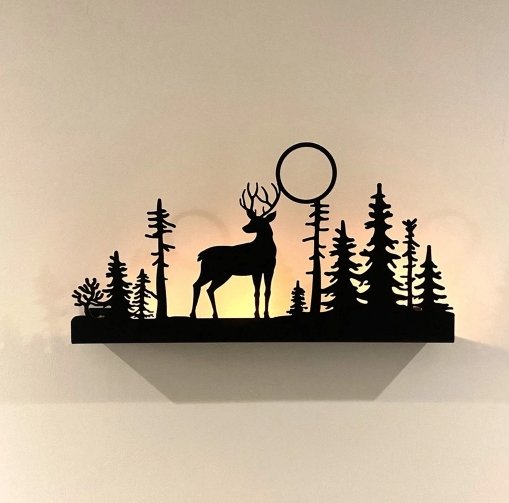 Metal Wall Art is associated with modern and contemporary designs as most people believe so, as it dates back to several centuries. It was there even before medieval times and gained popularity in the medieval period. It was used as wall art, but numerous works of art like helmets, armors, and shields were made from metal to protect the medieval castles. They were used by real knights who died during the battle and considered highly treasured possessions in terms of respect.
Enemy looted during wartime were also represented by large art apart from the aesthetically crafted armors. Further, various wall accessories and décor pieces were made with a metallic material to decorate the wall with precisely designed torch holders.
Over the past centuries, large wall art has become a significant artwork piece representing various historical periods which can also be used to beautify your home.
Symbolic Metal Wall Art Designs
1.   
Phoenix Wall Art
Considered as the perfect gift for myth lovers, the phoenix symbol is a great way to show the symbol of immortality, rebirth, renewal, eternal fire, and healing. The story of the phoenix dates back to at least 1500 BC, after which the symbol was used for various myths of legendries.
Therefore, hanging a Metal Phoenix Symbol will add a stunning look to your indoor or outdoor wall art, representing the symbol of strength.
You can make the product stand 1 cm from the wall, which is easy to install as the two pieces of the Metal Wall Art can be hung easily with a single nail.
2.   
Hakuna Matata
The typography wall art of Hakuna Matata describes the stress-free and positive vibe to remind you that there are no problems, so "don't worry about it." No matter how many problems you face in life, reading a positive typography wall art will help you relax and remember that problems don't last forever.
3.   
Flower of Life
The basic template for everything that has ever existed is described as the Flower of life. This Metal Wall Art design is a perfect choice for nature lovers which includes all geometric forms like Metatron's Cube, Platonic Solids, and the Merkaba. The Flower of life will best suit the indoor or outdoor wall art, representing unity among everything.
4.   
Freedom Metal Wall Art
Do you know the importance of freedom in life? Are you familiar with the idea of change without constraint or the ability to act? Then the freedom symbol Metal Wall Art described by the free-flying birds will be a perfect idea for your wall design.
If you are interested in describing your home's myths and symbols, then choosing a Metal Wall Art will be a perfect choice for you. Whether it's a typography wall art or any other form of large wall art, using metal material will provide you with great convenience with its durability and easy handling.
Where To Find The Best Wall Art?
And if you're looking for some amazing large or outdoor wall art designs, then choose Northshire metal wall art to deliver you the best quality and design at your doorstep.
Collection 2019
Sale 70% Off
Title for image